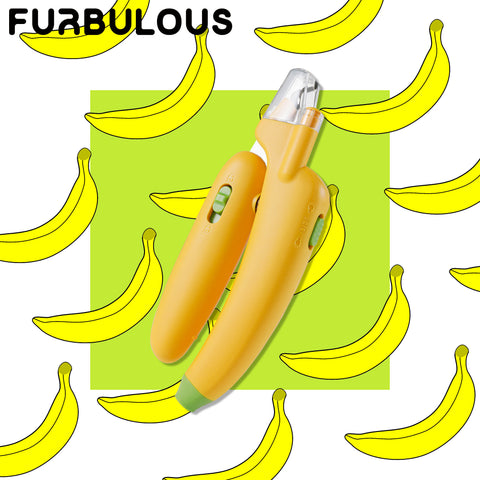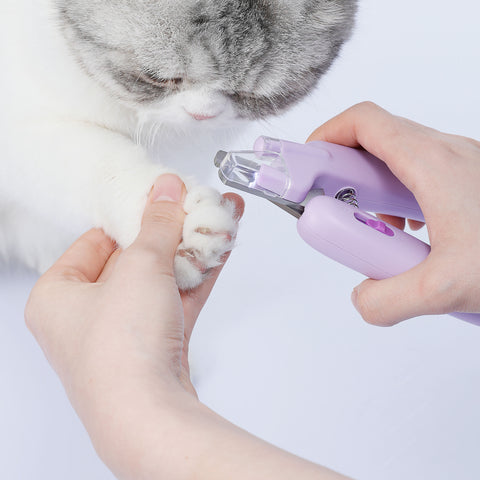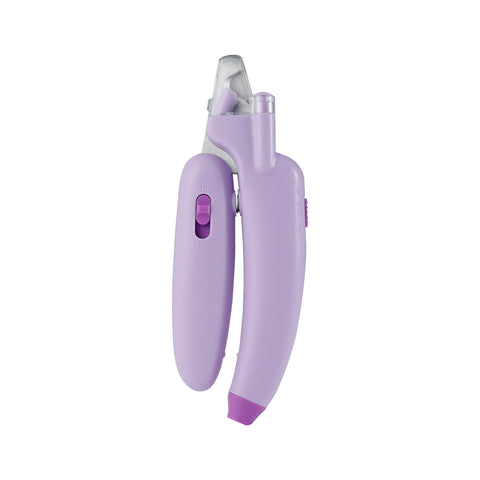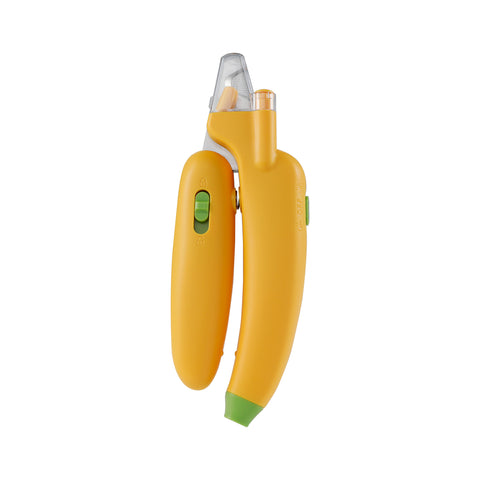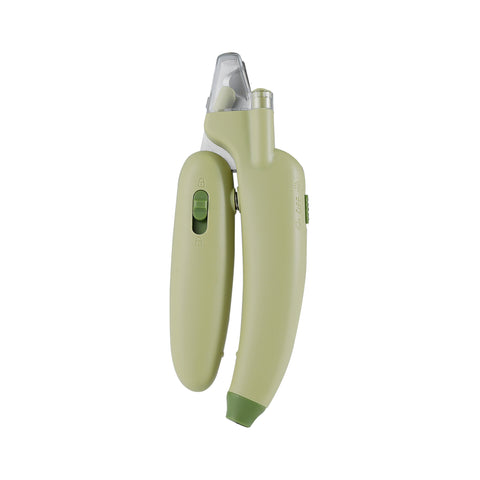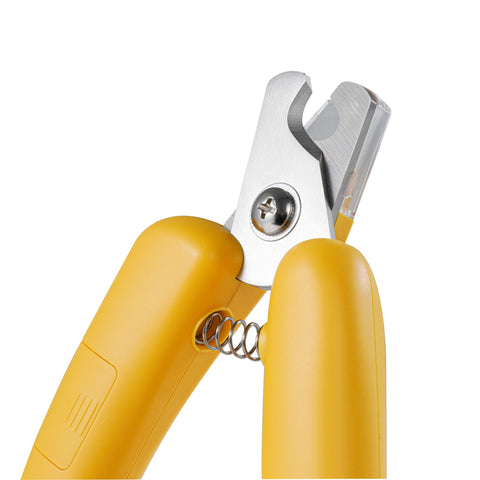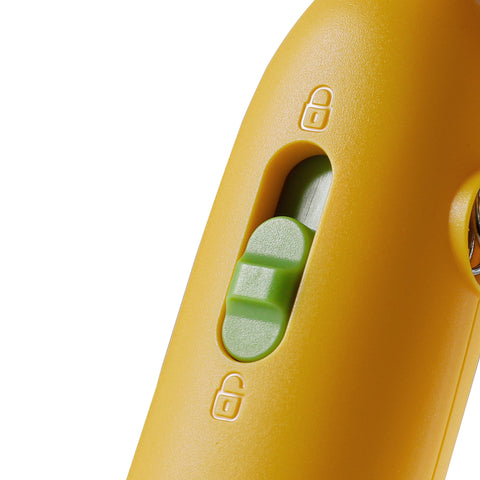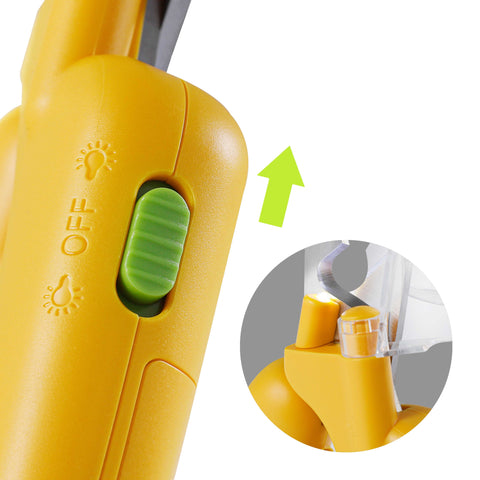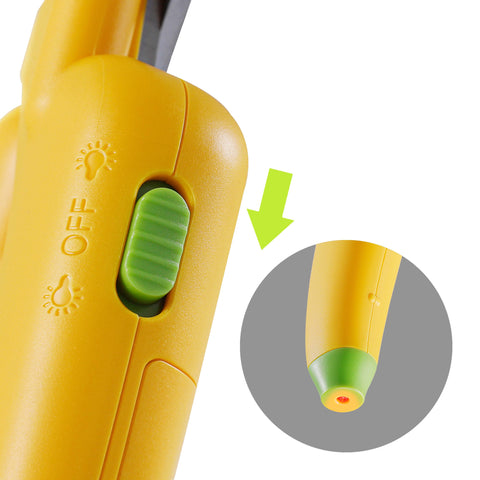 "Fruity Vibes" Nail Clipper
Furbulous Pet Nail Clipper
For cats and dogs.
High-quality Stainless Steel Blade. The sharp blade made of high-quality stainless steel allows you to trim your pet's nails with just one cut. The blade cover can make sure no nail crumps splashing all over the place.
Special lighting system. The white light installed next to the blade makes it easier for you to clearly check where the quick is and avoid hurting your pets' nails. The purple light at the bottom allows you to detect any existing dermatitis on your pets' skin.
Weight: 94g
Material: ABS (handle); Stainless Steel (blade)
Size: 6.14 x 2.13 x 1.02 inch
Price Match Policy
Prices were set based on suggested retail price during the time. Price match available within 7 days of purchasing. New members and influencers deals are not included. All rights reserved by Furbulous.
Shipping & Delivery
All orders are shipped not later than 5 business days of receipt Monday – Friday 8 am – 5 pm. Orders placed between 4 pm to 5 pm on Friday are due for processing by the next Monday. We use the United States Postal Service and FedEx to deliver our orders. If a tracking number is provided by the shipping carrier, we will update your order with the tracking information.The rate charged for the shipping of your order is based on the weight of your products, and your location. If an item goes on back order, we will ship the part of your order. You will not be charged with additional shipping and handling fee for the back-order shipment. We offer FREE SHIPPING on orders of $29.99 and more for contiguous United States addresses. A flat rate of $5.99 will be added for orders less than $20 for the contiguous United States. And we ship internationally at a flat rate. The shipping cost will be calculated at check out. 
Return Policy
FURBULOUS is committed to customer satisfaction. (one-year warranty) If our products don't meet your expectation, you may return your purchase within 30 days from the delivery date with the original packaging for FREE. Please email SUPPORT@FUBULOUSPET.COM or find us on Twitter for 24/7 live chat for a pre-paid return shipping label.  Pre-owned items and Gift cards are non-returnable. ALL RETURNS MUST BE SHIPPED USING FURBULOUS'S PRE-PAID LABEL. 
​
Return Address:
Recipient: US100
21001 72nd Ave S, Kent, WA 98032 
Tel: 909 527 2175
​
Recipient: US100
5000 W. Roosevelt, Back of the building, dock 24-33, Chicago, IL 60644
Tel: 909 527 2175
​
We do not accept any returns after 30 days from the delivery date. If you believe your package is damaged in shipping, we require that you contact us within 5 days of delivery and we will work with you to quickly resolve the issue. To cancel an order, please contact SUPPORT@FURBULOUSPET.COM as soon as possible. 
​
If your order has not yet shipped, we will immediately refund your payment. If your order has shipped, we will refund your payment as soon as we have received the item(s) back from you and processed them at our warehouse ( up to 14 business days). All refund recipients will receive an email confirmation for their records.